Peninsula Carpet Cleaning
THIS BUSINESS IS NOW SOLD
Looking for a home business with a low outlay and minimal overheads and the ability to expand to meet your needs?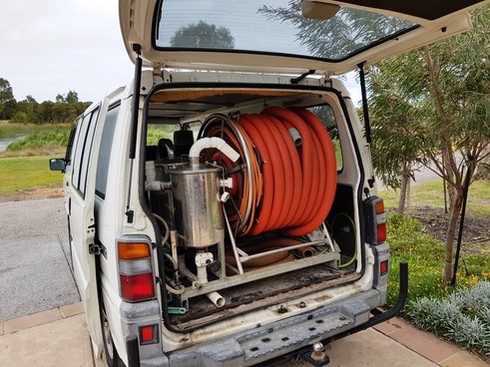 After 20 years providing cleaning services to the Mornington Peninsula and beyond the owners of this successful enterprise are heading north to enjoy their retirement and looking for a budding entrepreneur to take up the reins.

Peninsula Carpet Cleaning specialises in cleaning of carpets, sofas, curtains, mattresses, upholstery and leather. The business is being sold for its asset value only and includes a recently rebuilt 24 hp Honda powered steam cleaner with all hoses and equipment, housed in a neat Mitsubishi van, business name and phone number.

On-going business is assured through phone contact with established clients every 12 months and low cost regular advertising (approx. $400 a month) in the Frankston Smart Saver magazine (see attached photo).
In addition the current owners will provide training in telemarketing and a generous training and assistance period prior to you taking over the business.

Price: $49,000. Including Mitsubishi van and all plant and equipment

For enquiries and an inspection, with an opportunity to speak to the owners, please contact Alan Maguire, Maguires Real Estate, Mornington (0418 377 038).