Ready for the Ride of your Life!
Classic Style Motorcycles, Seaford

Are you ready to take off in a new direction at an exhilarating pace? Classic Style Motorcycles has hit the market for the first time since its inception 27 years ago and the race is on to see who will inherit the saddle of its famous owner, Jonny Munn, former British Superbike Champion and overall British Drag Bike Champion.

The Classic Style Motorcycle Warehouse, located across from the beach in Seaford, Victoria, approximately 40 minutes from the Melbourne CBD, is famous for providing the best range of classic and vintage British motorcycles and parts in Australia. Featuring approximately 250 classic bikes in its showroom at any one time it is the go-to place for classic and vintage motorcycle sales.

The highly profitable business includes
huge stock of classic motorcycles and spare parts massive showroom mezzanine floors extensive storage racks all plant and equipment reception and multiple office space 27 years of business goodwill huge customer database international supplier contacts in the US and UK Commonwealth government registered quarantine facilities

The owner will also consider offers for the two freehold warehouses (with mezzanine floors) as part of an overall package if required by the business purchaser.

The business specialises in importing and selling classic and vintage motorcycles. Since there is such a consistent demand for these items the workshop is always busy and therefore mainly used for preparing stock motorcycles for sale and preparation for roadworthy inspections. With approximately 1230 square metres of space in the two buildings a new owner would have the opportunity to expand the workshop to include additional repair services for external clients. Given the demand for these services the workshop, with the addition of extra staff, could easily be booked out five days a week for service and repairs. The addition of sales of clothing and accessories would also add to the revenue potential of the business.
The business is operated in a cost effective fashion with staff consisting of the owner, two full-time and one part-time (2 days per week) staff members. Usual operating hours are Monday to Friday from 8am - 4pm and Saturday from 8:30am - 1pm, allowing new owners to enjoy the benefits of being close to the beach and at the gateway to the famous Mornington Peninsula.
Currently there is no lease in place as the business and premises are owned by the same individual, so lease terms are fully negotiable with the owner.
This business would be suitable for a variety of buyers:
private buyers with a passion for the industry business migrants seeking to satisfy Federal Government Visa 188 requirements investors with an interest in combining a profitable business with freehold security a similar business wishing to acquire a complimentary business to expand or fill a gap in their current offeringsOne way or another, whoever buys this business is going on a wild and exciting ride. So, if it seems like your cup of tea, get ready to win this prize before the others overtake you. The owner will agree to stay on in the business as long as required to help a new owner settle in.
Call Alan Maguire from Maguires Real Estate on 0418377038 for a time to inspect the premises and speak to the owner about this amazing opportunity.
Price: $2,650,000 negotiable (including spare parts, plant and equipment and approximately 250 fully restored classic and vintage motorcycles)
Contact: Alan Maguire, Maguires Real Estate
Phone: 0418377038
Email: alan@maguiresrealestate.com

Web: www.maguiresrealestate.com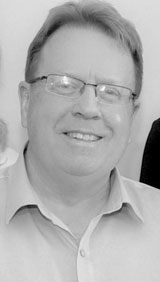 Contact Alan Maguire for more information.
Office: (03) 5975 1128
Mobile: 0418 377 038