PLASTICS FOR TRUCKS
Light Engineering factory/workshop in Hallam

Some people collect dolls, some people collect stamps and some people collect trucks! And the ones who collect trucks really know how to protect and pamper them! This business, which has come on to the market for the first time in 30 years, is all about catering for those who take pride in their trucks.
'Plastics for Trucks' are well-known in the trucking industry for providing a wide range of Australian-made after market accessories for those drivers who want their trucks to stand out from the crowd, even after many years of travelling the highways of Australia.
Conveniently located in Hallam, Plastics for Trucks design and manufacture a range of high quality trucking accessories specialising in made to fit products to suit Kenworth and Western Star trucks.
Products include:
· Weather shields
· Bug deflectors
· Side shields
· Air Cleaner covers
· Air Cleaner light boxes
· Elephant ears
· Mirror light boxes
· Step trims
· Headlight protectors
· Back panels
· Number plate frames and panels
· Stainless steel sun visors

More detail can be found on the company website: www.plasticsfortrucks.com.au

The company's manufacturing processes include plastic folding and moulding as well as stainless folding and rolling to produce the vast catalogue of custom products. A variety of machinery and equipment is used in the manufacturing process.
At present the business can be successfully run with two people over a five-day week. With a low rent of approx. $2,000 per month for a 280 square metre workshop, two office areas, bathroom and ample parking, this is a low-cost business paying a generous salary to its owner and still making a healthy net profit.
The current owner, who built up the business from scratch, is retiring to the farm and his motorcycles and is ready to hand over the reins to a younger generation. An extensive training and handover period will be provided to the new owners. The price includes all plant and equipment, training, database and introduction to clients and suppliers.
So, if you are not the type to truck any delay when you see an opportunity, then ring Alan Maguire for an appointment to view the premises and speak to the owners about the business.
Price: $149,000 plus stock at value
Contact: Alan Maguire, Maguires Real Estate
Phone: 0418377038
Email: alan@maguiresrealestate.com

Web: www.maguiresrealestate.com


THIS BUSINESS IS NOW SOLD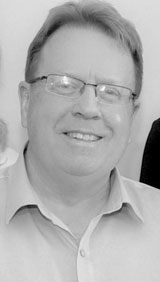 Contact Alan Maguire for more information.
Office: (03) 5975 1128
Mobile: 0418 377 038