Thinking of Selling your Business with Maguires Real Estate?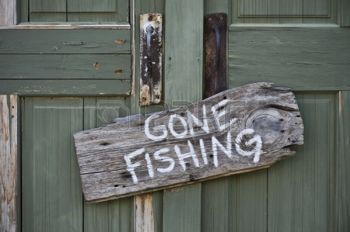 What is the process for listing my business with your agency?
Once we have received your phone or email enquiry we will contact you to discuss what you are planning to sell and arrange a time to meet either for an inspection or a discussion of what is involved

You should bring to the meeting any recent financial figures you have e.g. turnover, profit and loss statements (last three years is preferable), Section 32 (if freehold is also for sale), copy of current lease as well as anything else that might be helpful in appraising or marketing the business such as brochures, menus, marketing materials etc.
We can arrange the meeting at a time which will not disturb your customers or staff. After inspecting the business and looking at the figures we will agree together on the best price to ask for the business in the current market.

We will then explain to you any charges involved in marketing your business (see below) and rates of commission. Please note that, under Victorian government legislation, we need to inform you that both commission and marketing charges are negotiable.
We can discuss times for inspection and whether or not you want a sign board and photography.

If you decide to sign either an Exclusive or General Authority to list your business with us we will write up a description of your property for you to approve or amend and then begin to list your business on our website and on a number of the business internet sales sites.

Please note that Victorian government legislation requires that anyone selling a business in Victoria must provide the purchaser, at the time of signing a Sale of Business contract, a copy of a 'Statement by a Vendor of a Small Business' (Form 2, Section 52). This form must be prepared in advance by an accountant and must be signed and dated by both the accountant and the vendor prior to signing by the purchaser. There are exceptions if you have a liquor licence or if the sale is above $450,000.
How much do you charge to sell my business?
There are two components to real estate agents' fees:
1. Fees for advertising and marketing
Under Victorian legislation fees for promotion and advertising of your business should reflect the actual cost involved. These costs are significant and and can involve expensive subscriptions by the agent to business websites. Running a business normally involves considerable costs in terms of rent, staff and other overheads. Our approach is to avoid adding unnecessary extra costs when selling your business. Therefore we have restricted our advertising and set-up costs to a maximum of $500 (plus GST) per business. This is a one-off fee and it allows you to remain on the sites below for as long as it takes to sell your business.
This standard fee covers free *standard listings on the websites below, photography and copywriting, signage and preparation of draft Contract of Sale. of Business:
www.maguiresrealestate.com
www.commercialrealestate.com.au (Domain)
www.anybusiness.com.au
www.juwai.com (Chinese website) (Optional)
* Separate charge if you request an upgraded listing on some of these sites.
2. Agent's commission fees

Please note that, under Victorian government legislation, agent's commission fees are negotiable. Our standard commission on a successful business sale is as follows:

Normal charge for business sales

$8,900 + GST if sold for up to $150,000

OR

6% + GST if sold for over $150,000

Charge for sale of freehold property

2% + GST

Commission is paid at settlement and is usually taken from the purchaser's deposit, which is generally lodged in our Agency Trust Account.