Selling your Business or Home with Maguires Real Estate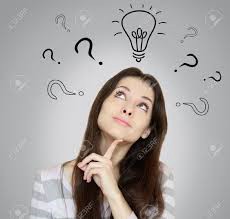 Thinking of Selling your business or home?
There are many reasons why you may decide to sell your business or home:
The 'seven year itch'. While there are many advantages having a business and being your own boss we all know it can come with a heavy price; long hours, difficult customers and increased responsibility. Perhaps it is that one thing that triggers the decision e.g. the spa in the B&B has broken down again, the BAS statement just refuses to reconcile. It's different for each person or couple.
The opportunity to make a 'killing' - you've worked very hard, either building up your business or renovating and extending your house, and now it is time for you to enjoy the fruits of your labour and hang out the sign 'Gone Fishing'
Time for a career change or time to move closer or further away from town. Many business people have come to small business after spending the first part of their lives in their chosen profession. Sometimes it's good to go back - you may have thought you had moved on but you may in fact just want to give your nursing, teaching or other profession one more try. You may just be yearning for a seachange, a treechange or a citychange
Just want to travel and see the world; you aren't going to ever see much when you are spending 7 days a week in your shop or home office. Selling your house and downsizing may just provide you with the necessary funds to spend your kids inheritance and still have a nestegg and a great place to live when you return.
Whatever the reason, when that itch or that impulse has finally arrived we will be here to make the process as simple and as profitable as possible. Our website is designed to make your business or property as attractive to buyers as possible with plenty of photos and lots of detailed description. Provided you have signed an authority to sell with Maguires Real Estate your business or property will remain on our site for the whole period at no cost to yourself. Inspections of your property are no charge and so is our standard advertising and marketing package (see the business, commercial, B&B and residential sections below).
Like to know more? You can use the Enquiry Form below to register your interest in listing with us. Once we have received your form we will be in contact with you to arrange an appraisal and list your business or property for sale.