Discover a Hidden Gem
Tiare Black Pearl, Mornington

Are you ready for an adventure which combines lifestyle, fashion and high value sales? Tiare Black Pearl is a well-established Australian business that specializes in selling pearls from all around the world. The business, which has a history of over 20 years, had previously been operating from two retail stores in Olinda and Mornington and is now accessible online or by appointment in Mornington.

Tiare Black Pearl offers a wide range of pearls, specialising in black pearls from Tahiti as well as white and gold pearls from Australia, Indonesia and the Philippines, natural colour freshwater pearls and blue pearls from New Zealand. Pearls can be purchased individually, and customers can choose to have them set on the spot from a wide range of unique sterling silver, 9, 14 and 18 carat white and yellow gold settings for pendants, earrings, necklaces and rings.

Tiare Black Pearl has built a strong reputation for quality, authenticity and outstanding customer service and comes with a large loyal customer base and supplier contacts. No prior jewellery making knowledge is required as the owners can easily explain the theory of pearl production, quality assurance and pearl jewellery drilling techniques in a very short period. Free onboarding and training are included with the sale.

The business is being sold with all goodwill and plant and equipment included such as:

· Website (www.tiareblackpearl.com ) with online store
· Extensive customer database and supplier contacts
· Four stylish wood and glass display cabinets, round glass mahogany display table and four cushioned chairs
· Two x 1 tonne bank safes
· Timber shelving and bookcases
· Extensive library of pearl knowledge resources
· Professional Japanese pearl drill, measuring tools and drill bits
· Marketing materials and shell collection

SAV (approx. $275k) includes over 1600 items of loose Tahitian, South Sea, Freshwater and New Zealand pearls, plus an extensive collection made-up pendants, earrings, rings, necklaces and strands on sterling silver and 9, 14 and 18 carat gold findings (most of which are sources from French Polynesia and Hong Kong and are exclusive in Australia). All made-up jewellery can be viewed in the online store at www.tiareblackpearl.com


Tiare Black Pearl is a legacy business which was established over 20 years ago in the village of Olinda in the Dandenong Ranges and has brought joy to its many loyal customers over that period. The owners are relinquishing the business to pursue other interests but will be available to assist new owners to achieve a smooth transition. New owners have the option to operate online or return to a physical store anywhere in Australia and to build on the enduring interest in pearl jewellery in Australia and internationally.
Tiare Black Pearl offers an unparalleled opportunity to step into the world of luxury jewellery and make it your own. Whether you're a seasoned e-commerce expert or a visionary entrepreneur, this business is ready for you to build on, reshape and grow. If you would like to know more or come for an inspection please contact Alan Maguire on 0418377038.

Price of Business: $49,000 including all plant, equipment, website and training
Price of stock: Approx. $275,000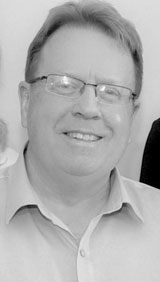 Contact Alan Maguire for more information.
Office: (03) 5975 1128
Mobile: 0418 377 038