Iconic Thai restaurant in Bentleigh East
First time for sale in 35 years!

Continue the tradition!

What is the best way to determine if something is a good business? The first thing to think about is reputation and then how long has the business been operating. The iconic Saeng Thian Thai restaurant was the first Thai restaurant in East Bentleigh and has been operating successfully under the one owner for the last 35 years! Its reputation is flawless and its delicious traditional Thai fare continues to draw customers from surrounding suburbs as far away as Sandringham and even Frankston.
The success of Saeng Thian can be traced to its owner, Aree, who founded the restaurant in the 1980s. Aree (known as Nok) shops daily at local markets and chooses all the ingredients herself so customers always know they are getting the freshest and best quality available. Born in Phuket and raised in a family famous for their cooking skills Aree has catered for a local Australian and Asian clientele now spanning three generations. The restaurant has an extensive menu including delicious curries, stir fries and Chef Nok's famous seafood dishes.

Saeng Thai is currently open 6 days a week (closed Mondays) from 5pm - 10:30pm. The 186 square metre building is located on busy Centre Road in fashionable East Bentleigh. It draws around 85-100 customers on the weekend and 40-50 on weekdays. There is an extensive menu advertised on the website (www.saengthianthai.com.au ) and takeaway is provided by staff to regular customers and to new customers through menulog.
The restaurant is fully licenced and for BYO. Facilities include male and female inside toilets, air conditioning, fully equipped kitchen with wok section, several commercial fridges and freezers and huge storeroom with external entrance located behind the kitchen.
As the premises are owned by the vendor rent will be negotiated with the new owners but is expected to be around $780 per week plus GST (surrounding businesses are charging around $850 per week). The business is making a solid turnover of $230,000 (approx.) per annum with a healthy net profit after wages and salaries have been deducted. There is potential for any new owners to increase turnover by opening 7 days a week including lunchtimes. The owner is planning to retire and is keen to sell the business and continue as landlord. However she will also consider offers for the two storey building if it includes the purchase of the business in the offer.
So what are you waiting for? If you and your family are ready to continue the tradition and embrace new ways of expanding and modernising this proven successful business then now is the time to make your move. If you would like to inspect the business and have an opportunity to discuss it with the owner please call Alan on 0418377038 for an appointment.
Price: $95,000 plus stock at value. Price includes all fixtures, fittings and plant and equipment
THIS BUSINESS IS NOW SOLD
Contact: Alan Maguire, Maguires Real Estate
Phone: 0418377038
Email:
alan@maguiresrealestate.com
Web: www.maguiresrealestate.com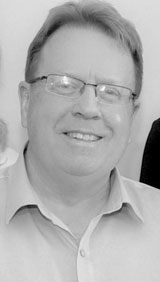 Contact Alan Maguire for more information.
Office: (03) 5975 1128
Mobile: 0418 377 038