Don't let this Opportunity go to Waste!
Mornington Peninsula Mobile Bin Hire for sale

Try to imagine a business where you pay a peppercorn rent, there are no outgoings, someone else sources your leads, does your marketing and maintains your website and equipment and you still come out with a net profit of $125,000 per year! Hard to imagine - then take a look at Mobile Skips, Mornington Peninsula (Skip bin hire Mornington | 5-Star Service (mobileskips.com.au) ).

Mobile Skips have established a smart rubbish formula that has become very popular with customers:
· No waiting: Hire a skip online and it is delivered within three hours on the Mornington Peninsula
· No hassles: Skips do not require permits, can be parked anywhere, take all types of rubbish, have secure lids and bookings can be changed at any time with no fees
· No rip-offs: Fixed price, no surprises, bins can be delivered or picked up at Bunnings
Mobile Skips are clean, mobile (they are on wheels and can fit into all the tight spaces where customers want them to be), lockable and clean - and are delivered in a courteous and professional manner. They come in standard (500 kg) and heavy duty (1000 kg) models.
Happy customers equal happy business owners. Other benefits to a new owner are:
· Backed by a national franchisor who maintains a booking system that collects fees in advance and automatically directs customers to you
· Low entry of $10,000 for set-up and legal costs
· On-going franchise fee of 12% per month (plus 4% marketing)
· On-going agreement with Bunnings stores as pick-up locations (Bunnings, Hastings is right next door to Mobile Skips, Mornington Peninsula)
· A very low monthly yard rental and no outgoings as a small portion of land is all that is required to park the skips
· All waste collected during the day picked up the next morning and forwarded to registered recyclers rather than landfill
· Room for further expansion on the Mornington Peninsula or Phillip Island
This business, which commenced four years ago, has grown from 16 to 36 skips. It operates with very low overheads six days a week with one owner operator and 1 casual (1 day a week) staff.
After 4 years of hard yakka the owner is moving on to new challenges and is leaving open the opportunity for a new, hardworking and enthusiastic individual to build on and develop the foundation that has been carefully laid.

This is a walk-in, walk-out business (though all financials are available after signing a company non-disclosure agreement) with an established and ongoing customer basis. Minimal training is required but will be provided by the owner and franchisor (who will interview and approve candidates).

So don't waste any time - contact Alan Maguire now for an inspection and discussion with the owner.

Price: $189,000
Contact: Alan Maguire, Maguires Real Estate
Phone: 0418377038
Email: alan@maguiresrealestate.com
Web: www.maguiresrealestate.com


THIS BUSINESS IS NOW SOLD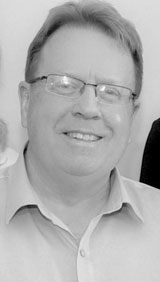 Contact Alan Maguire for more information.
Office: (03) 5975 1128
Mobile: 0418 377 038