Magnificent Moowan in Mornington - A Thai Eatery for the Times!
Do you ever look at social media before eating at a restaurant? - or before buying a restaurant? 'Magnificent Moowan' - that is the description one satisfied customer has given Moowan Thai Eatery in Mornington; 'We've had dinner from this restaurant many times and always the food is amazing, authentic, delicious and has all the taste of Thailand. We will definitely keep going back.' And that is during COVID-19! Another customer says 'We have had takeaway plenty of times in isolation and cannot wait to be able to dine in. Thank you team for your consistently delicious and very well-priced meals.' (Tripadvisor).
Moowan Thai Eatery has been operating under its present owners for almost two years. It is a family run restaurant which has gained a loyal following in the affluent Beleura Hill part of Mornington, just 5 minutes drive to the beach. Serving authentic, fresh and delicious food such as red curry duck and Pad ka Na Moo Grob, their signature Moowan dish with Mamma's caramelized pork belly and green apple salad is a great crowd-pleaser. The restaurant is fully licensed and BYO (Wine only) and the take-away and delivery trade is an important element of the business.
The restaurant is normally open 6 nights per week from Tuesday to Saturday and requires only three persons to run it. Rent is a very reasonable $2,400 (including GST) per month and, in addition to the current 3 year lease, there is another 3 year option. All utilities are available, including gas, air conditioning, separate cool room, security camera, external storage room, male and female toilets, ample parking and rear entrance to the premises. The business has a solid turnover with a net profit, although the potential is restricted by only being able to provide takeaway and delivery services at present.
The owners will provide an assistance period for any new purchaser.
If you can see yourself as the natural successor to this delightful business then contact Alan Maguire now for more information and to view the premises.
Price: $49,000, including all furniture and equipment plus stock
Contact: Alan Maguire, Maguires Real Estate
Phone: 0418377038
Email: alan@maguiresrealestate.com
Web: www.maguiresrealestate.com


THIS BUSINESS IS SOLD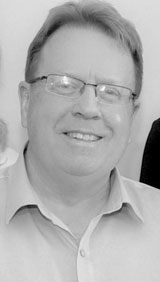 Contact Alan Maguire for more information.
Office: (03) 5975 1128
Mobile: 0418 377 038
THIS BUSINESS IS NOW SOLD