Templogger - Time to Innovate
Here's your chance to get in on the ground floor with a brand new technology set to revolutionise the monitoring of temperatures for any sort of business where temperature monitoring is critical such as restaurants, hospitals, cold chain logistics, trucks and warehouses.

Working in partnership with the Vietnamese electronics company, Daviteq, the creators and manufacturers of the sensor hardware, Templogger has the exclusive rights to market and distribute the technology in Australia, the USA, New Zealand and Canada. The Templogger temperature monitoring system has been in operation since 2017 and, during that time, the company has been able to perfect the system and add many new convenient features.

The system has gained acceptance in many successful businesses including IGA supermarkets, Ventia, Sigma Health, the Children's Medical Research Centre and the University of Western Sydney, as well as prestigious hospitality venues such as Jackalope Hotel and Winery on the Mornington Peninsula and the Sandhurst Club. The system is continually being adapted for new uses, such as monitoring the level of water in water tanks which has enabled a water cartage company to avoid sending vehicles to properties where tanks are already full.
But what does Templogger actually do and why are hospitality and other businesses scrambling to adopt it? Templogger solves the daily burden of checking and recording cold storage systems, commercial fridges and freezers. The monitoring devices (individual sensors and Gateway receiver) are connected to the cloud and record and report temperatures every 5 minutes. Results are logged and reports can be emailed to local health departments or downloaded and printed during audits.
Even more exciting is the Templogger alert system. Twenty-four hour a day monitoring ensures stock is safe and alerts are automatically emailed when a fridge is in the 'danger zone' and action needs to be taken.
All data is saved in the cloud for up to two years with graphs and accurate data ready for reporting at any time at the click of a button. Templogger has proved a money saver for many businesses. No longer do they need to check temperatures every few hours with a notebook and pen, allowing staff to concentrate on other duties. Affordable prices and monitoring means that costs are easily recouped in the first year of operation and ROI is enhanced through the alert system. On occasions where refrigeration systems fail, potential stock loss can quickly be prevented.
The future of this system is bright with a wide market to explore and develop and new applications currently being developed for the monitoring of levels of humidity, liquids, pressure, soil moisture and fuels. Having done all the hard work of establishing the business, gaining a core of on-going customers and perfecting the software system the current owners are moving on to other challenges, leaving the task of building on their legacy to new players.

This business will provide a great opportunity for a buying group or private investor (or even an individual with good technical nous) to get in on the ground floor and develop the business to its full potential. If you are interested please contact Alan Maguire of Maguires Real Estate to arrange a time for a demonstration of the new technology and an opportunity to speak to the founding directors of this innovative and exciting product.
Price: $950,000 negotiable + stock (approx. $30,000)
Contact: Alan Maguire, Principal, Maguires Real Estate
Phone: 0418377038
Web: www.maguiresrealestate.com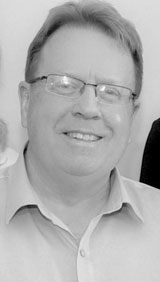 Contact Alan Maguire for more information.
Office: (03) 5975 1128
Mobile: 0418 377 038