Watch Your Business Blossom

Lifestyle Wedding and Events Florist on the Mornington Peninsula
Looking for a business which will combine your creative spirit with your commercial instincts and provide a wonderful lifestyle replete with love, flowers and happiness? Can something like that even exist? We think so but not for long. This Mornington florist exhibits a passion for providing professional and bespoke Event and Floral Design for weddings, events corporate functions and businesses. In striving to create and deliver effective ground-breaking and stunning events, it has established itself as the weddings and events florist of choice on the Mornington Peninsula and beyond.
The business works out of a centrally located 120 square metre (approx.) showroom and production venue adjacent to Main Street, Mornington. Flowers are sourced primarily from local peninsula growers who ensure they receive the first pick of their highest quality blooms. It also has access to a network of growers across the world, providing the ability to source many varieties either not locally available or out of season. A tastefully branded delivery van (which comes with the business) ensures the business is well-known throughout the region.

Established 7 years ago the business operates 6 days a week (closed Sundays) from 8am - 5pm with some flexibility during the winter months (you are going to need time for a rest after the wedding season!). The business can easily be run by owner-operators and casuals for the busy periods.
With a reasonable rent of $2,100 p.c.m. (including GST) and flexible lease options the business comes with a high turnover and a healthy net profit. The client list ranges across the Peninsula's top restaurants, wineries, sports venues and historic hotels.

New owners will receive comprehensive training prior to taking over the business. In addition the current owner has expressed a willingness to continue working in the business for a period of time to ensure a smooth handover. All customer and supplier lists and software will be supplied with the business.

So, if you are ready to combine passion with profit in a business which will always see you coming up roses call Alan Maguire today to arrange a time to inspect and meet with the owners to discuss the business.

Price: $220,000 + SAV


THIS BUSINESS IS NOW SOLD


For enquiries and an inspection, with an opportunity to speak to the owners, please contact Alan Maguire, Maguires Real Estate, Mornington (0418 377 038).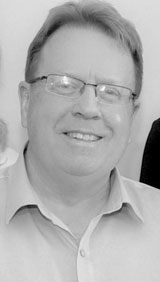 Contact Alan Maguire for more information.
Office: (03) 5975 1128
Mobile: 0418 377 038