Mornington Dance Studio
A business to get you up and dancing!

Here's something to make a song and dance about! After 11 years of teaching others to dance the owners of this famous studio on the Mornington Peninsula are hanging up their dancing shoes in favour of a well-deserved rest.

The business, which offers tuition in a multiple of styles including Latin, Ballroom, New Vogue Street Latin, Bridals, Rock & Roll, Hip Hop and Zumba, appeals to both the dancing enthusiast and the first-time beginner. Bridal and private classes are catered for by a team of accredited, successful, and experienced dance teachers and competition and award nights are held regularly throughout the year.
Located in a prominent position just off the Mornington-Tyabb Road, the studio features a 330 square metre premises with six dedicated parking spots and ample overflow parking, a magnificent Tasmanian oak 250 square metre (approx.) ballroom dance floor featuring a long wall with 14 full-sized mirrors, reception area, mezzanine staff lounge upstairs with kitchenette and shower/toilet and staff changing room, customer kitchen and toilets downstairs and a fully-equipped sound centre.

As the only ballroom studio operating on the Peninsula, in addition to dance tuition, competitions and events, the venue offers the opportunity for wedding receptions, gym and personal training classes, Pilates, yoga, karate and other fitness activities.

Step by step guides are provided to guide teachers on how to build students' skills, all of which are accompanied by pre-recorded dance tunes to suit all dance styles.
Tuition is provided to adults and children at beginner, bronze and gold levels with ample time for practice and social evenings throughout the week.
The business has hosted up to 90 members at any one time prior to COVID-19 and, although numbers were strongly affected due to lockdowns, the business is rebuilding and there are excellent prospects for the future. There is a long lease in place (5 x 5 years) and, with a low rental of $3,125 per month, operating costs are kept to a minimum.
So, if you feel you are ready to exchange the office for a career and a sea change then this may be your opportunity to dance with the stars in a business that can combine a stable and growing income and a coastal lifestyle second to none.
If you would like to know more, please contact Alan Maguire who can arrange an inspection of the premises along with a chance to discuss the business with the owners.
Price: $69,000 including all plant and equipment
Contact: Alan Maguire, Principal, Maguires Real Estate
Phone: 0418377038
Email: alan@maguiresrealestate.com

Web: www.maguiresrealestate.com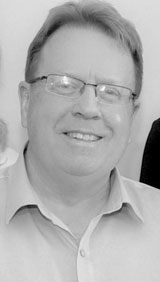 Contact Alan Maguire for more information.
Office: (03) 5975 1128
Mobile: 0418 377 038