Oh My Juice!
Healthy Fare opposite the Beach in Dromana
The name says it all! Cool by name and cool by nature Oh My Juice is the favoured haunt in Dromana for lovers of healthy juices, sorbets, milkshakes, thick shakes, frappes and smoothies - not to mention the Acai bowls, and yogurt! Great coffees with a huge selection of homemade protein balls, burrito pockets and granita bowls keep both locals and tourists coming back for more.

Located directly opposite the Dromana Pier it enjoys a year round local customer base with a generous topping of hot frenzied tourists in the summer months.
With names like 'Cool Bananas', 'Last Mango' and 'Beach Breeze' and colourful murals on the walls, Oh My Juice attracts a young and not so young health-loving clientele, ready to relax and enjoy the flavour of the surroundings and the fruity fare. Takeaway and outdoor seating options provide maximum use of the inside floor space and are perfect solutions to all our recent health and safety concerns.

The juice bar is currently run by a single owner 7 days a week from 9am to 5pm. However, significant scope exists for a couple or family to share the load and open earlier and close later (especially in summer) to increase turnover. Rent is an affordable $2,440 (approx.) per calendar month including outgoings and GST with flexible lease options.


The premises are sparkling clean and colourful and easy to maintain with minimal preparation work as the ingredients are mostly fresh fruit. The business comes complete with $90,000 of fit-out and equipment, including all fridges and freezers.

So, if you are looking for a quality of life in a popular bayside town combined with a healthy business, this is the time to make the change. Call now to request more information or arrange an inspection.
Price: $99,000 + SAV
Contact: Alan Maguire, Maguires Real Estate
Phone: 0418377038
Email: alan@maguirerealestate.com
Website: www.maguiresrealestate.com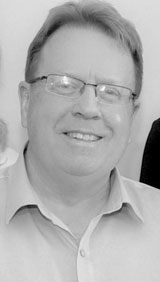 Contact Alan Maguire for more information.
Office: (03) 5975 1128
Mobile: 0418 377 038