The Hungry Peacock Restaurant and Function Centre
THIS BUSINESS IS NOW SOLD
What do peacocks have in common with this restaurant and function centre? They both have lots of feathers, are intensely colourful, attractive, and proud of their achievements! This is the best way to try to imagine this unique .3 hectare (approx.), three building venue located in the growing Mornington Peninsula township of Tyabb, just one hour from the centre of Melbourne.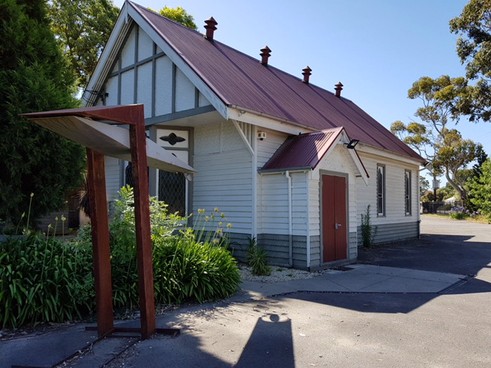 Over the last three years this former church property has been transformed by the proud owners into a delightful café/restaurant (The Hungry Peacock), a completely separate rustic shed for supervised 'messy' children's activities (The Busy Peacock) and a lovingly restored old Church building for weddings and functions (The Peacock Estate). The buildings can be used separately or combine flexibly for larger functions, catering beautifully to all customer needs.

Opening six days a week from 8am, and into the evenings on a Friday and Saturday in summer, the venue is well-known for its child-friendly atmosphere, scrumptious meals appealing to both adults and children, and a multitude of relaxing spaces to unwind, both inside and out. Weddings and parties are held on a regular basis and all forward bookings are included in the sale price.
The three heritage-style buildings are approximately 120 square metres each in size making up a total of 370 square metres under roof. Rent is $5,600 including GST (approx.) and there is a 3 x 3 x 3 year lease in place (first term due for renewal in 2018). Other features are a recently renovated commercial kitchen, storeroom, bathrooms and parking for at least 33 cars in the spacious sealed parking area. If that's not enough there is also a huge deck overlooking a bushy native garden at the front of the property.

The current owners are leaving reluctantly due to the needs of a growing family but will provide a generous period of assistance to new owners. All plant, indoor and outdoor furniture and equipment is included in the sale.

Price: $130,000 + SAV

For enquiries and an inspection, with an opportunity to speak to the owners, please contact Alan Maguire, Maguires Real Estate, Mornington (0418 377 038).