Secure your Future!!

Security Doors and Window Screens

Looking to buy a business that will provide a stable income for the owner/operator plus a growing net profit? Offered for sale for the first time from its inception this security doors and windows installation business has built a strong reputation for quality and reliability in Melbourne's south-eastern suburbs. Currently based in Mornington this is in fact a mobile business and, since it is not a franchise, the new owner will be able to choose their own location and sales territory.
The business offers both a 5-star rated generic and premium product range of security doors, flyscreens and window screens and can modify its products according to customer needs and profile. With no fixed overheads the business can operate in a lean manner whilst generating strong cash flow. Customers pay a 50% deposit on agreement of terms and the balance on installation of products 10-14 working days later. There are no manufacturing costs or risks and minimum storage as all products are manufactured offsite and ordered according to individual requirements. There are no staff salaries to pay as the business can be run easily by one skilled person and no rent as the internet and a branded van with sample products is the showroom.

Boasting a high and increasing turnover (even during COVID-19) the business will provide unequalled financial security for the new owner. A strong marketing plan and high brand recognition through its website, social media platforms (including Facebook), Google AdWords campaign, branded uniform and print material, signage on van and onsite and word of mouth assures consistent and growing customer demand. Even the name of the business has been chosen to reflect the German reputation for quality workmanship and give the impression of trust and buyer confidence. This is reinforced by the company's membership of the NSSA (National Security Screen Association) and main supplier Prowlerproof security screens, whose Managing Director is the chair of NSSA.

Any new owner will have the option to maintain the business at its current profitable level, upscale it through increasing its geographic reach, diversify its product range (e.g. security alarm systems etc.), take on new sales and installation personnel, or even consider the establishment of a franchise system. As a new owner you will be offered a thorough training period to upskill and qualify you in the business management side of the business (which will include training in the operational software component 'Service Mate' that is included in the business price). Extensive training and education programs are offered through the NSSA membership and Prowlerproof dealer network.
With high takings, low overheads, training and support, fully-equipped mobile van and all plant and equipment included, there is no time like the present to arrange a closer look at the business and a conversation with the owner. For an inspection or a detailed prospectus, call Alan Maguire (0418377038) of Maguires Real Estate. Don't miss your chance to secure a business that will provide you with a stable income and the opportunity to expand and grow your profits into the future.

Price: $79,000 plus SAV ($99,000 including mobile van)
Contact: Alan Maguire (0418377038)
Email: alan@maguiresrealestate.com
Web: www.maguiresrealestate.com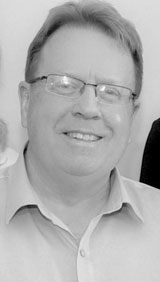 Contact Alan Maguire for more information.
Office: (03) 5975 1128
Mobile: 0418 377 038