Making the Cut
Lawsons Barbers in Mornington by the Beach

Looking for a business that has proved its worth and reliability but has also kept up with the times? Then this is the one that makes the cut. Built in 1934 the business is in one of the oldest buildings in Mornington having operated continuously by only three families as a men's barbers' shop for the last 87 years!

The compact, no-nonsense premises boast four chairs, extensive bench space and mirrors, reception and storage areas as well as own attached toilet and washing machine room. Filled with antique fixtures and fittings, polished floors, ceiling rose and decorative architraves, the space creates a welcoming and inclusive atmosphere - so much so that one 80 year old plus customer had been getting his hair cut there since he was three years old!

Currently run under management the business is showing a healthy net profit. Situated right in the middle of busy Main Street, Mornington, famous for its Wednesday markets, festivals and summertime mall atmosphere, the 55 square metre (approx.) shop enjoys a very low monthly rent. The new tenant will have the opportunity to negotiate terms directly with the landlord, including the possibility of long lease terms.
Opening hours are presently Monday to Friday from 8:30am - 5pm and Saturday 8:00am - 12:30pm However, given how busy Mornington Main Street is, there is potential to open longer hours in the evening and on weekends. Potential also exists to provide complimentary liquor to customers as this does not usually require a liquor licence (STCA).
Staffing requirements are minimal (currently only one full-time manager/barber and one part-time barber). Any new owner wanting to work in the business will save on additional outlays while also having the ability to expand further.
So, if you want a cut of the action please contact Alan on 0418377038 to arrange an inspection and a chance to discuss the business with the owners.
Price: $79,000 plus stock at value (approx. $1000)
THIS BUSINESS IS NOW SOLD
Contact: Alan Maguire, Maguires Real Estate
Phone: 0418377038
Email: alan@maguiresrealestate.com

Web: www.maguiresrealestate.com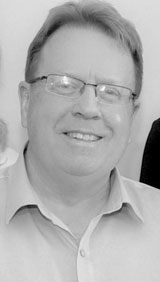 Contact Alan Maguire for more information.
Office: (03) 5975 1128
Mobile: 0418 377 038