Want a cut of the action?
Snap up this Unisex Salon in Noble Park at a bargain price!


Harry Unisex, named after its popular owner, has come on to the market for the first time. Catering for a wide variety of customers and cultural groups, Harry and his female hairdressers provide fashion cuts for men, women and children. The prominent corner shop is located on Buckley Street boasting significant car and foot traffic.

Harry has built up a strong satisfied customer base with typical Facebook comments such as: "Best barber shop in Noble Park. Highly recommended. Amazing service! 10/10", "Excellent, well priced haircut for my son. Will be sending my husband there!" and "Thank you Harry for always styling my hair the way I want! Compliments all the time and I have recommended my friends here too. Thanks again legend!" (See Facebook page for more comments and photos:) www.facebook.com/harryunisexhairdesign )

The shop is 80 square metres in size comprising the main salon, a separate hijab room which can double for waxing, kitchenette and bathroom with separate toilet. With a low rent of only $1,600 per month (no GST to pay) plus outgoings and a long 3 x 5 year lease you can take over this profitable business and still have room to grow further.
So if your scissor hands are getting itchy and you want to get in on a cut of the action contact Alan Maguire of Maguires Real Estate now and arrange for a time to inspect the business and discuss it with the owner.
Price: Reduced to $50,000 plus stock (approx. $4,500)
Contact: Alan Maguire (Maguires Real Estate)
Phone : 0418377038
Email : alan@maguiresrealestate.com

Web : www.maguiresrealestate.com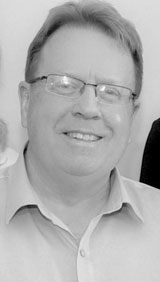 Contact Alan Maguire for more information.
Office: (03) 5975 1128
Mobile: 0418 377 038