The Party Place Mornington
Doing a Business while having a Ball
Want to make money while making everyone happy, including yourself? Finally here is a business that let's you have the last laugh! The Party Place is a Mornington icon that has been the place to go to for the last 18 years when planning a party, wedding, birthday or corporate event.
The Party Place is a leading provider of helium balloons, decorations, costumes and accessories in a riot of different colours, themes and creative solutions. It caters for parties and events, large or small, right across the Mornington Peninsula and the Melbourne metropolitan area.


Their 'Helping Hands' service takes all the work out of the party. Their team of professionals bring all of the serving equipment, dipping bowls and platters and will serve and wash-up if required. A wide variety of Finger Food packs are available at the shop to choose from for clients who prefer to self-cater.

The current owner has operated the business for the last 7 years and the last 2 years from its current prominent location. The business is open 6 ½ days a week (closed Sunday afternoons) and has built up a loyal public and corporate clientele based on a reputation for reliability, creativity, expertise, professionalism and customer service. It features prominently on the web and other social media including Facebook and Instagram.
Operating from a 133 square metre premises, features include attractive showroom with huge glass display freezer, extensive shelving and storage, generous workshop area with specialist balloon machinery, split system air conditioning (3), office, storerooms (2), kitchen and bathroom. Rent is a reasonable $3,700 (approx.) including GST and the business enjoys a high turnover with a healthy net profit after owner's salaries and profits are accounted for.
So, if you are looking to have a ball while becoming the master of your own destiny you should definitely take a closer look at this business. The business will suit an owner-operator or couple with a creative flair and a penchant for sales and customer service who wish to build and expand upon an already successful business.
If you would like to know more about the business or if you would like to inspect the premises and discuss the business with the owner please contact Alan Maguire on the number below.
Price: Reduced to $120,000 + SAV
Contact: Alan Maguire, Maguires Real Estate
Phone: 0418377038
Email:
alan@maguiresrealestate.com
Web: www.maguiresrealestate.com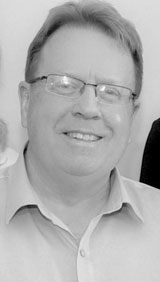 Contact Alan Maguire for more information.
Office: (03) 5975 1128
Mobile: 0418 377 038