Wanting to make a fresh start in a busy business with a high cash turnover? - then this could be the business you have been looking for. Daily Fresh Life is based in the middle of busy Clayton Road right next to the Commonwealth Bank and sharing the footpath with other popular food outlets, bakeries and butchers.

The premises are well-equipped with a huge coolroom and storage at the rear of the shop with delivery lane access, large attractive display shelving, own toilet, kitchenette and cutting room. There is space for four cars in the private off-road rear driveway. A central counter with electronic point of sale system and EFTPOS facilities makes it easy for one person to serve customers. The shop also comes with a forklift, trolley, pallet and security monitoring system.

The shop is currently taking an average of $17,000 - $18,000 per week. With a rent of $5,279 (including GST) and a 5 x 5 year lease (3 years used) the shop is a gold mine for an individual or couple that are prepared to work hard and pocket the fruits of their labour.

So what are you waiting for? Call now to arrange an inspection and an opportunity to discuss the business with the owner.
Price: $149,000 plus stock (approx. $5,000)
Contact: Alan Maguire, Maguires Real Estate
Phone: 0418377038
Email: alan@maguiresrealestate.com

Web: www.maguiresrealestate.com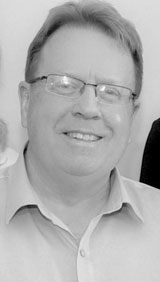 Contact Alan Maguire for more information.
Office: (03) 5975 1128
Mobile: 0418 377 038