Lotus Thai Kitchen - Thai treasure in Bentleigh
If you're dreaming about owning a restaurant that is a true treasure with 100% positive customer reviews and a 4.8/5 rating, located on a busy road in an expanding suburb and with further growth potential then stop digging! - Lotus Thai Kitchen, Bentleigh is the answer to your dreams.

This modern Thai kitchen is located directly on to busy Centre Road facing Aldi and is surrounded by multi-storey residential developments. Completely renovated just over 12 months ago, the double storey building sits on a 235 square metre block comprising the restaurant, bar, commercial kitchen, storage area, covered car park and rear entry downstairs and a two-bedroom apartment with kitchen, lounge and bathroom upstairs with separate entrance.

The restaurant currently operates six nights a week for dinner (closed Mondays) but, given the surge in growth in the local population could easily open for lunch daily.
The restaurant is beautifully furnished and decorated on a split-level floor plan and polished floorboards which create cosy dining nooks and has a full commercial kitchen with built-in refrigerated storage and cool room.

Rent is $4,300 (including GST) per month with a secure lease and an apartment that can contribute half the monthly rent. The two-bedroom residence could equally be used for owner or staff accommodation, greatly reducing the cost of overheads while providing a convenient on-site lifestyle.

The business has a full liquor licence, a simple but delicious Thai menu featuring gluten free, dairy free and vegan dishes at very reasonable prices and is suitable for individual diners, groups or functions. It only requires 3-5 staff to operate most nights and provides takeaway and delivery services.
This restaurant will ideally suit a family with teenage or older children that can share the back of house and front of house duties and all benefit from the consistent revenue it can produce. The kitchen has been designed to suit most Asian styles and can function equally as a Thai, Chinese, Vietnamese or Korean restaurant.

So, if you think you may have discovered that buried treasure don't hesitate to give Alan Maguire a call. Alan can provide more information and can arrange for an on-site inspection with an opportunity to meet the owner and ask about all the details you need to know.

Price: $129,000 including all furniture, plant and equipment
Contact: Alan Maguire, Maguires Real Estate
Phone: 0418377038
Web: www.maguiresrealestate.com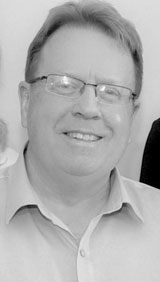 Contact Alan Maguire for more information.
Office: (03) 5975 1128
Mobile: 0418 377 038