CAFÉ FLEUR BY JEN
CHARMING FUSION CAFÉ BY THE BAY
Looking to purchase a lucrative lifestyle business that you and your family can run while still having time to enjoy the delights of Port Phillip Bay and the Frankston and Mornington Peninsula? Then look no further than Café Fleur by Jen.

Café Fleur is located on a prominent busy shopping strip and attracts a wide range of local customers and visitors to the area. Customers are drawn in by its appealing al fresco terrace at the front, colourful floral décor inside and garden terrace at the rear of the café. The décor is literally a 'work of art' and projects a calm and welcoming atmosphere with a French/Vietnamese inspired ambience.
The menu does not disappoint either with a wide fusion of tastes, starting with Vietnamese Bahn Mi pork rolls, a variety of gourmet breakfast options, burgers, Italian pasta and risotto and a delectable range of tarts, puddings, cakes and slices. You could be forgiven for thinking you were in the heart of Saigon, rather than 45 minutes away from Melbourne city centre!

Café Fleur by Jen is open 7 days a week from 7:30 am - 4 pm with the option to open longer hours if desired. With a turnover averaging $11,000 per week, a 3 x 3 x 3 secure lease, a very reasonable rent of $3,300 (including GST), a full commercial kitchen and quality fittings throughout, this business is a steal.
Set on a 116 square metre site with rear access and ample parking in a quiet residential environment the business is easily run by the owner with the assistance of one full-time and two part-time staff. The owner previously ran the restaurant very successfully in the evenings but is now looking to slow down in anticipation of retiring once the sale is completed.
If you would like to know more please contact Alan from Maguires Real Estate on 0418377038 for a tour of the business and a chance to discuss it with the owner.
Price: Reduced from $179,000 to $149,000 plus stock at value
Contact: Alan Maguire
Phone: 0418377038
Email: alan@maguiresrealestate.com

Web: www.maguiresrealestate.com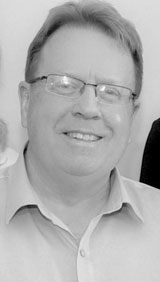 Contact Alan Maguire for more information.
Office: (03) 5975 1128
Mobile: 0418 377 038