Iconic Gentlemen's Barber by the Bay

Looking to be lord and master of your own fate? Then here's your chance to take up the scissors of this iconic barber shop opposite the beach in Seaford, just 45 minutes along the freeway from Melbourne CBD.

Lord and Master is a modern barber shop founded seven years ago servicing men, youth and boys in an informal and relaxing environment. Offering men's traditional and modern haircuts, face and head shaving, beard design and colouring the business has built up a huge customer list, based on their understanding of men's hair and detailed grooming requirements.
The business has locations in Seaford and Chelsea. The Seaford shop, founded seven years ago, is the original shop and is up for immediate sale. The owner will consider expressions of interest, however, from buyers interested in purchasing both locations.

The Seaford shop represents a genuine bargain. The 192 square metre property facing the Seaford foreshore with off-street parking for up to six cars at the rear of the shop, has a low rent of $1,800 per month (approx.). There is a separate office/laundry and toilet and it is fully equipped with seven barber chairs, security cameras, air conditioning and heating.

The shop, which is prominently located among other quality businesses in the busy Seaford shopping strip, operates six days a week and up to 8pm on Thursday and Friday nights. The owner, who has worked hard to establish its reputation as a casual but professional venue, has decided it's time to move on and explore Australia and has deliberately set the price to sell quickly. The new owner will have an opportunity to negotiate a new lease on similar terms with the landlord.
The shop offers numerous possibilities either to refurbish and renew or to continue its current successful formula. This sale represents a great opportunity for an established barber or a new entrant to secure a foothold in this popular bayside suburb which is attracting increasing numbers of Melbourne commuters.
So, if you are ready to pick up the whip and secure your place as lord and master don't hesitate to call Alan Maguire to arrange a time to view the premises and discuss the business with the owner.
Price: $49,000 + stock at value
Contact: Alan Maguire
Phone: 0418377038
Email: alan@maguiresrealestate.com

Web: www.maguiresrealestate.com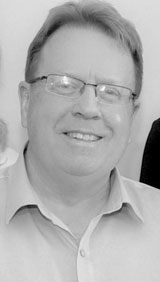 Contact Alan Maguire for more information.
Office: (03) 5975 1128
Mobile: 0418 377 038