A great fit for your future!

Balustrading and pool fencing manufacture and
installation on the Mornington Peninsula

Still looking for that perfect business to fit your lifestyle and provide a secure future for you and your family? Easyfit Balustrading is located in the heart of Mornington's light industrial district, just 600 metres from Nepean Highway.

Operating as a family business since May 2009 it is a very profitable enterprise, built on a reputation for quality, reliability and customer service.

The business employs a small team of 7 persons, including the owner and his wife, and supplies and installs the following products and services for both domestic and commercial clients:
· Balustrading
· Handrails
· Stair balustrading
· Stainless wire balustrading
· Glass balustrading
· Vertical balustrading
· Pool and spa fencing
· Design assistance
· Supply for DIY projects
· Made to measure stainless steel balustrade components and fixings

The company specialises in aluminium, glass and stainless-steel wire balustrading for deckings, pool fences and staircases to suit all customer requirements. All materials are guaranteed and use only quality 316 grade stainless steel coated with a passifier which limits tea staining on all finished products.

More information and a video can be found at www.easyfitbalustrading.com.au
After building a successful business from scratch the current owner is ready to retire to his houseboat on Eildon Lake and is looking for an enthusiastic individual or couple to take up the reins and continue to develop its potential for further growth and expansion.

All aspects of the business can be carried out from the 214 square metre floor space and mezzanine storage floor, which is owned by the vendor. The vendor is willing to offer a secure 3 or 5 year lease with additional 5 x 5 or 3 x 3 options at a market rental rate to be negotiated. An extensive free training and assistance period will be provided by the owner before and after settlement.

In addition to the main workshop there is a light filled air-conditioned manager's office and customer lobby. There is also a kitchen and bathroom with shower. Located on a corner site, the premises are highly visible with signage to attract passing traffic.
The business is currently averaging just under $800,000 sales and $390,000 gross profit and comes with plant and equipment valued at $150,000, including two work vehicles. Stock will be around $20,000 - $30,000 at settlement. Positive net profit includes both owners' wages and superannuation.
If establishing yourself on the beautiful Mornington Peninsula in a business with a guaranteed secure income looks like an easy fit for your lifestyle, then contact Alan Maguire today for an inspection and a chance to discuss the business with the owner.
Price: Reduced from $590,000 to $490,000 plus stock, including all tools and machinery and two work vehicles
Contact: Alan Maguire, Maguires Real Estate
Phone: 0418377038
Email: alan@maguiresrealestate.com

Web: www.maguiresrealestate.com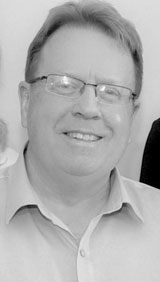 Contact Alan Maguire for more information.
Office: (03) 5975 1128
Mobile: 0418 377 038