Madam Mekong
Modern Vietnamese Cuisine for the Mornington Peninsula
The name says it all - a Vietnamese flavour with a French allure! Established only 18 months ago, this modern Vietnamese café/restaurant has captured the imagination and the patronage of locals and admirers in the surrounding suburbs of Frankston/Langwarrin and beyond. The authentic, fresh and tasty modern Vietnamese cuisine has transformed it from optimistic start-up into a half million-dollar turnover/high net profit venture with further growth potential.
The business occupies a 176 square metre building in a busy shopping strip with modern stainless-steel kitchen, cool room, bathroom and three separate rooms at the rear with off street parking for four vehicles. The front of house section is equipped with casual seating to allow for patrons who want to eat in but is designed to encourage takeaway meals. It was therefore ideal during COVID-19 when income from takeaway and delivery exceeded pre-COVID turnover levels for the whole business.

The owners have been careful to fully document all work procedures as the restaurant was designed with the idea of future franchising. The current owners all have separate commitments and, while the business is now fully self-managed, are moving on to work in other industries.
This business would be particularly suited to a couple or partnership which would further reduce staff costs. There is extra potential in the delivery area using the commercial delivery services of Menulog, Uber Eats and Deliveroo etc. in addition to the current in-house delivery arrangements. A BYO licence has been approved but not implemented as yet. Given there is a bottle shop next door this is likely to prove very popular for dine-in customers.
The restaurant benefits from a very reasonable rent - around $2,200 per month (approx.) - and a long 4 x 5 year lease. There is potential to expand the opening hours which are currently five days per week (11:30am - 8pm); closed Sunday and Monday. The online following on Instagram (1,500 followers) and Facebook (1,600 followers) is already very high and growing and Google and Facebook reviews are extremely positive.
So, if you are ready to take a trip down the Mekong River and realise your culinary dream then be quick to snap up this opportunity where all the foundation work has been done and the business is ready to grow and develop further. Please contact Alan Maguire for more information and to make an appointment to view the business and discuss with the owners.
Price: $135,000 (including all plant and equipment) + SAV
Contact: Alan Maguire, Maguires Real Estate
Phone: 0418377038
Email: alan@maguiresrealestate.com

Web: www.maguiresrealestate.com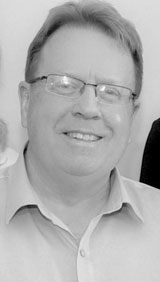 Contact Alan Maguire for more information.
Office: (03) 5975 1128
Mobile: 0418 377 038